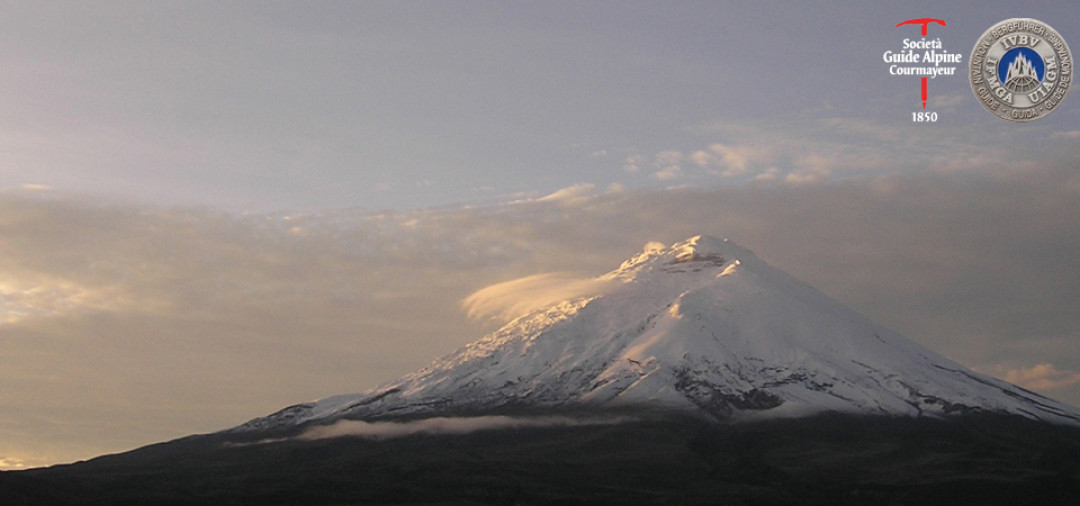 Who is the Mountain Guide
Mountain guides are specially trained and experienced mountaineers and professionals who are generally certified by an association. They are considered experts in mountaineering.
Their skills usually include climbing, skiing and hiking. Their knowledge includes furthermore the topics rocks, snowcraft, weather, navigation, avalanches and health, each practically and theoretically. Most guides work only in certain (familiar) areas. The main issue is guiding through routes and the successful performance of a tour.
Mountain guides are employed by groups or individuals assuring the safety of the climbing party. This professional class of guides arose in the middle of the 19th century when Alpine climbing became recognized as a
sport.
In addition to assuring safety, professional mountain guides frequently offer other desirable services to their clients. These services can significantly improve the alpine experience, especially when the client climber has limited time or equipment, lacks a qualified partner or is visiting an unfamiliar area. These additional mountain guide services may include:
Precise local knowledge of mountain routes, weather, snow & glacier conditions;
Specific training in alpine skills like off-piste skiing, avalanche awareness, rock climbing, ice climbing, mountain navigation & the proper use of mountain tools like ice ax, crampons, rope, climbing anchor systems, avalanche beacons, etc.;
The ability to contact helicopters for remote ski mountaineering access or heli-skiing;
Preferential access to various ski lifts & trams;
Mountain guides are commonly organized in national and international associations. The biggest international organization is the International Federation of Mountain Guide Associations.
The legal regulations pertaining to the Mountain Guide profession
National laws have stipulated parameters for this profession . A National Board and professional roll officially determine the competences and professional fields of the Alpine Guide, identified as follows:
1. The Alpine guide is one who practises the profession officially, though not necessarily full-time or exclusively, in:
a) accompanying clients to climb on rock or ice, or on mountain excursions;
b) accompanying clients on ski-mountaineering ascents or on skiing excursions;
c) teaching climbing and ski-mountaineering techniques, excluding those relative to downhill and cross-country skiing.
2. The practise as a professional of the aforementioned activities on every type of terrain, of limitless difficulty and, on skiing excursions outside of the ski resorts or cross-country circuits where the use of mountaineering technique and equipment may be deemed necessary, and reserved to professional Alpine guides who are officially enrolled.
IFMGA – International Federation Mountain Guide Association

The IFMGA world wide association, founded by guides from Austria, France, Switzerland and Italy, exists since 1965 and currently regroups mountain guide associations from more than 20 countries in Europe, Asia, the Americas and Oceania, representing a total of almost 6000 guides.
The aim of the association is to maintain close ties between all mountain guides; to harmonise the work regulations which govern the profession; to ensure better safety conditions for clients; and to facilitate the ability of mountain guides to work abroad, on mountains all over the globe. This last point materializes itself in the concrete solidarity which exists between all guides, no matter their country of origin, and the spontaneous assistance they provide to each other.
Highly competent Mountain Guide
With a high level of training, the highest in existence, is required in four different disciplines in order to become a certified IFMGA mountain guide: rock climbing, ice climbing, mountaineering and ski mountaineering. IFMGA training gives a guide the ability to work on any mountain range whether they already know the mountain or not. It takes five to 10 years to become a mountain guide, from the moment they start serious mountaineering to the moment when they receive their guide diploma.
Proper training guarantees an international standard
The Technical Commission at the IFMGA looks to its permanent working party in order to study the evolution of techniques and how to improve the level of guide training. This commission, made up of national technical heads, meets twice a year.
Guides are trained via the training schemes dispensed by their national associations, sometimes in collaboration with an organisation such as a school or university.